Plastic Forests Path Edging is ideal for a wide range of non-structural edging applications, such as edging paths, driveways, gardens, lawns and tree surrounds. It is a long-lasting, termite-free alternative to timber edging and will never rot, crack or split. Path Edging is available in a variety of colours, sizes and rigidity levels to suit many design applications.  Perfect for council use along pathways, playgrounds and recreation areas, in seaside, urban and bushland environments.
Plus, our Path Edging is made in Australia from 100% recycled plastic, so it's great for the environment. To support the agricultural community and the circular economy, our silage green Path Edging is uniquely made from farm plastics such as silage wrap, keeping this valuable resource  in the productive economy.
Plastic Forests Path Edging: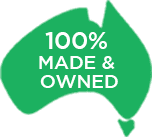 It will not rot, crack, split or rust—splinter-free!
Solid, strong and durable
UV-stabilized for long outdoor life
Waterproof and termite-proof
Non-toxic and chemical-free, unlike CCA-treated timber
Suitable for use in swampy, acidic, alkaline and saline soils
Virtually maintenance free
Ideal for seaside, rural and urban environments
May be cut, screwed, nailed or drilled like timber
Made in Australia from 100% recycled plastic
Recyclable at end of life for a circular economy
 Standard Path Edging sizes:
70mm (h) x 32mm (w) x 2.0m (l) – In stock: 2.3kg plm
90mm (h) x 42mm (w) x 2.0m (l)
140mm (h) x 40mm (w) x 2.0m (l)
Intended for non-structural use only
Suitable for use with Green Mongrel® Pegs & Stakes:
Path Edging Pegs – Extra Heavy Duty:  60mm (w) x 30mm (d) x 300mm / 400mm (l)
Garden Edging Pegs – Heavy Duty: 30mm (w) x 25mm (d) x 300mm (l)
Stakes – 36mm (w) x 36mm (d)  x  300mm / 400mm / 500mm / 600mm (l)
Options:
Colour: Black or Silage Green/Grey (flexible)
Rigidity: Flexible for tight curves or semi-rigid for straight sections or gentle curves
Custom widths or length profiles available subject to minimum order
NOTE: All plastic will expand and contract with changes in temperature. Allowance must be made for this during installation.
Please complete the Contact Form below for a quotation or further information.
Transport Options -"Minimum 4 lengths to ship" – SHIPPING HAS TO BE QUOTED MANUALLY FOR THIS PRODUCT
1: Pick up from our factory located at North Albury NSW 2640. 2: Use your own freight contractor – please let us know their details and our despatch team will liaise with them. 3: Our customer service team can provide you with a shipping quotation after placing the order. This ensures we give you the best shipping rate to rural areas. If you do not wish to proceed after receiving the shipping quotation, you may cancel the order and promptly obtain a full refund.