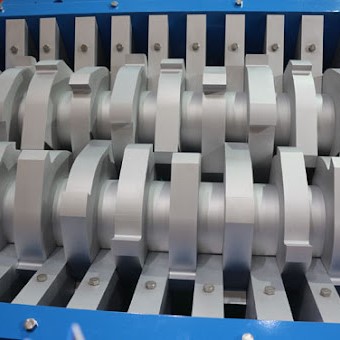 Secure Destruction for soft or rigid plastics
Plastic Forests' Secure Destruction service enables businesses to dispose of sensitive soft or rigid plastic material in a secure, sustainable manner.
Plastic Forests' advanced plastic shredding, processing and remanufacturing capabilities ensure that unwanted soft or rigid plastics are managed under strict protocols. Sensitive material can be either securely shredded and disposed of in landfill, or shredded and remanufactured into sustainable products, keeping this limited resource out of landfill and in the circular economy.
A Destruction Assurance Certificate is provided for your records at the conclusion of every service, with photographic or video evidence as an option.
Secure material destruction is useful for out-of-date, obsolete, sensitive, contaminated, recalled or illegal materials.  Careless disposal of unsuitable packaging material or products can damage your business name, jeopardise safety and privacy, or even end up returning to the market.
Plastic Forests specialises in the challenging area of recycling and reprocessing soft plastic material into sustainable products. With the largest built capacity in Australia and a decade of experience, Plastic Forests has the expertise to ensure sensitive plastic material such as packaging, promotional material or products is shredded, then reprocessed or disposed of securely.
Plastic Forests works with a range of consultants, businesses, manufacturers, retailers and importers to safely dispose of sensitive soft or rigid plastic material whilst protecting their brands, customers and the environment.
Options for Secure Destruction:
a)  Complete destruction (shredding) and remanufacturing into recycled products
b)  Complete destruction (shredding) and landfill disposal
 Secure Destruction service provides:
Protection of your brand, business name, reputation, or product
Destruction Assurance Certificate
Photographic or video evidence (optional)
For further information or a quotation, please complete the EOI Form below.