Our plastic mineral composite Fence Droppers are sturdy, low maintenance and rust free. They are fully insulated and come with pre-drilled holes, for cost effective and time saving installation. Made in Australia with 100% recycled plastic and a mineral blend for increased strength, Plastic Forests Droppers offer a long-lasting and sustainable solution to the plastic problem.
For a stylish and maintenance-free black fence, Droppers may also be used with our larger PLUS Posts (steel-reinforced) or Square Pickets for a range of fencing solutions. Droppers help to maintain the integrity of the fence by spreading stock pressure across all fence wires, thus reducing the likelihood of wire breakage. All our fence posts are UV stabilised, waterproof and perfect for swampy, acidic or saline soils.
Furthermore, our entire fence post range comprising PLUS Posts, Square Pickets and Droppers come complete with matching pre-drilled holes and require NO additional insulators. Not only will our posts outlast timber posts many times over, the time-wasting search for electrical short circuits is eliminated forever, as the entire plastic post is the isolator!
Plastic Forests Fence Droppers are: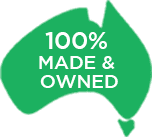 Durable – will not corrode, rot or rust
Composed of a polymer mineral composite for increased strength
Termite proof and bacteria resistant
Fully insulated for easy electrification of any or all wires
UV stabilised for long outdoor life
Complete with pre-drilled holes for easy installation
Low maintenance and repair costs – never need painting
Waterproof – ideal for swampy, coastal, wet or flood-prone areas
Easy to work with – can be screwed, drilled or sawed like timber
Perfect to combine with our PLUS Post (steel-reinforced) or Square Pickets for a smart, uniform fence with no untidy clips or need for insulators
Economical, with excellent lifetime value
Made in Australia from 100% recycled plastic
Recyclable at end of life
Specifications:
Square 38mm (w) x 38mm (d) in a range of standard lengths: 630mm/ 810mm/ 940mm / 1070mm/ 1080mm /1170mm / 1200mm
Standard number of 7mm pre-drilled holes: 5 holes for 630mm and 810mm; 7 holes for 940mm to 1200mm
Colour: Black
Options:
Customised lengths, hole spacings and hole size -5mm – 7mm – 10mm
Storage & Handling Warning:   Unstrapped droppers lying flat in the sun may bow. Keep the pack strapped until using and re-strap unused droppers immediately with ratchet straps or similar. Store droppers inside or out of the sun, if possible. Cover if left outdoors.
Please click on the links to view our recycled plastic Steel Reinforced PLUS Posts and Square Pickets
Where are our posts located?
Interested?
To find out more about our Fence Droppers please complete the form below:
Fence Droppers EOI and Quotation Request