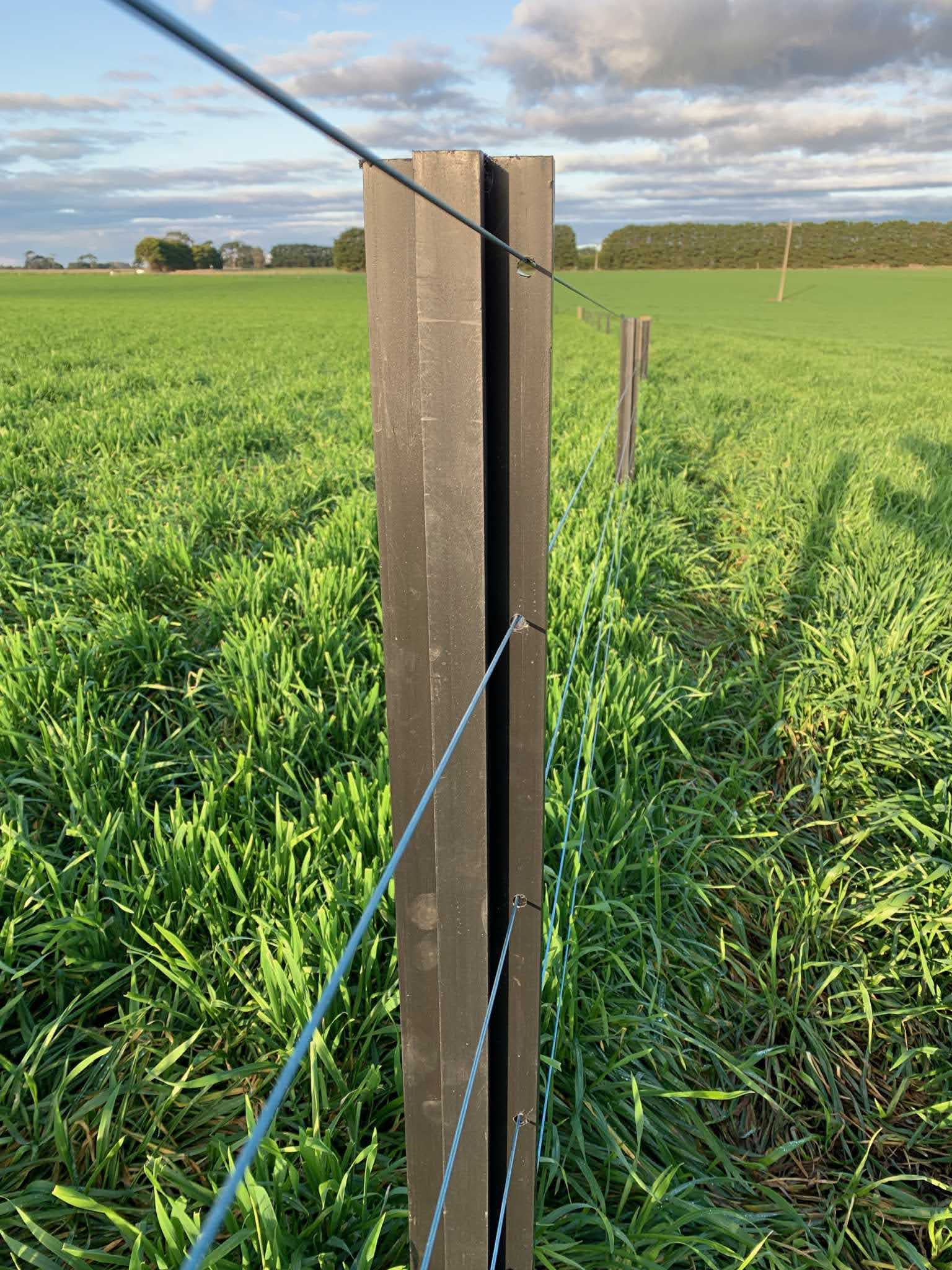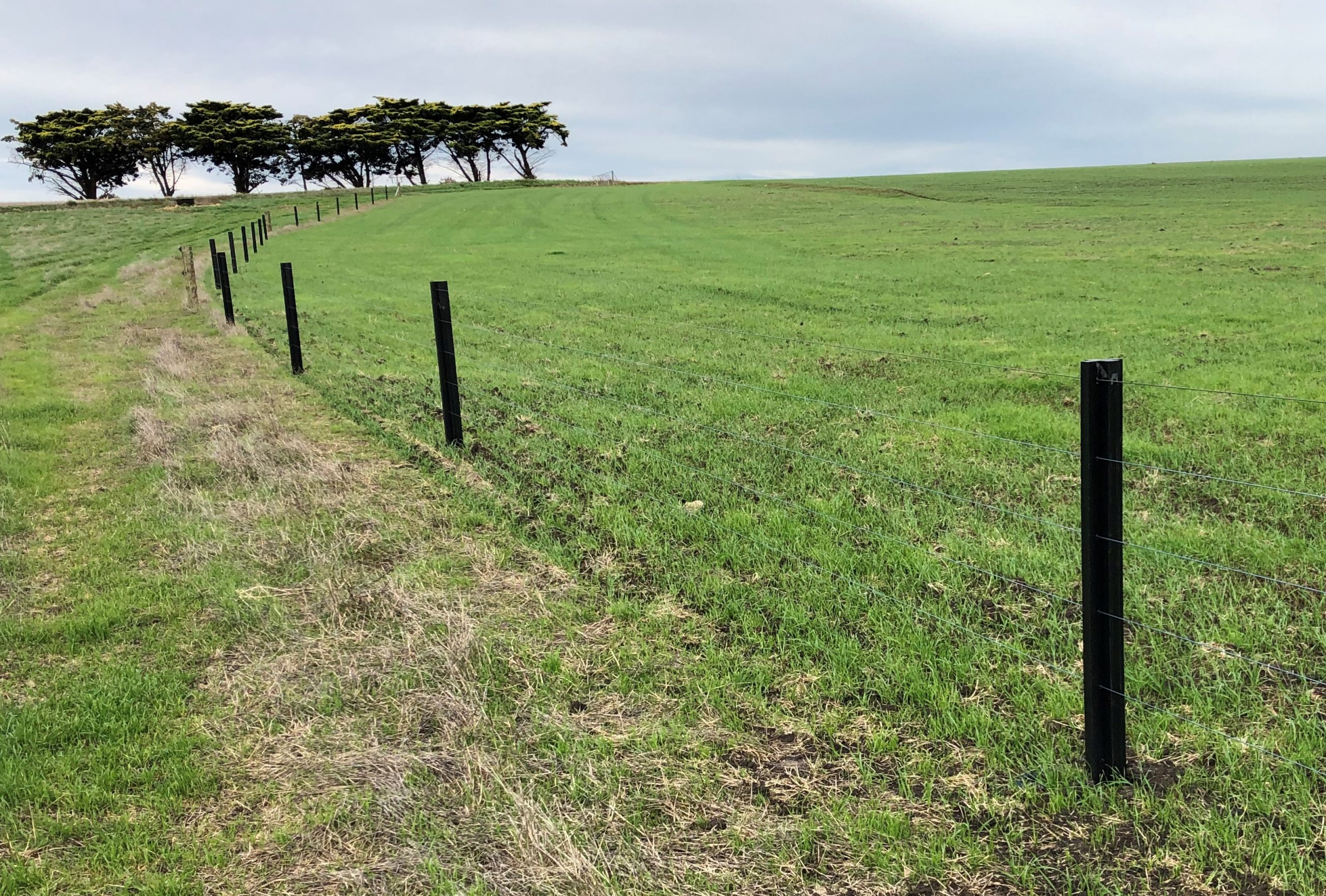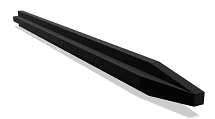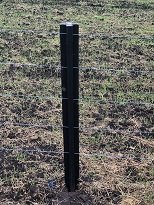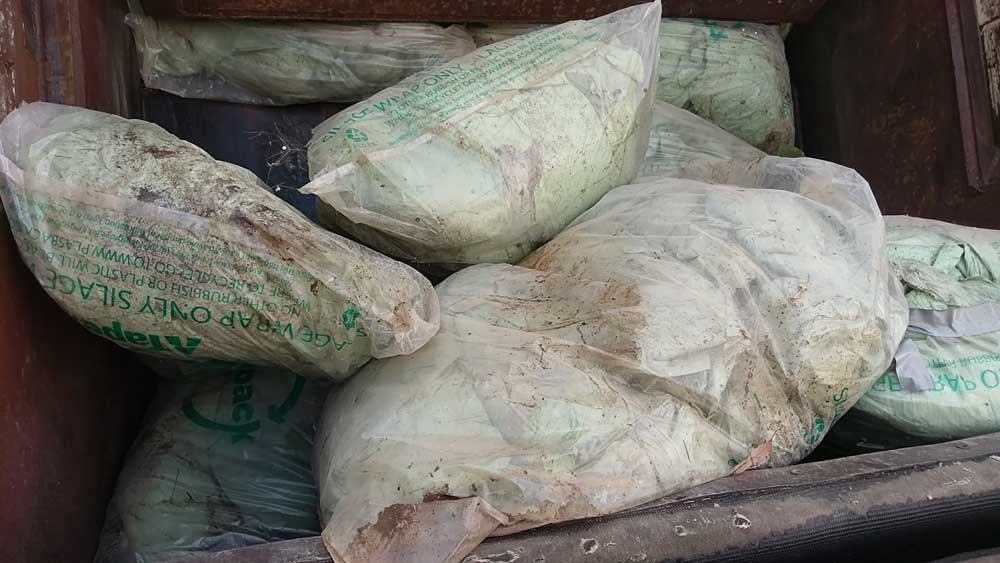 Steel Reinforced – Fully Insulated – Driveable – Recycled Plastic
Introducing the new PLUS Post by Plastic Forests. Made in the bush for Australian farmers from farm plastics
Our stylish PLUS fence Post is packed with time and cost-saving features, for a maintenance-free, long lifespan. Plus, it's made from recycled plastic so it's great for the planet.
Steel-reinforced core for strength – with Australian made steel
Fully insulated post for easy electrification – no more time wasted installing clips or locating short circuits
Driveable point for fast installation
Durable – will not rot, split or rust
Low maintenance and repair costs – never needs painting
Lightweight (11kg approx)
Waterproof – ideal for swampy, wet or flood-prone areas
Suitable for acidic, alkaline and saline soils
Termite proof and bacteria resistant
Pre-drilled holes for fast & easy wire installation (optional)
UV stabilised for long service life
Retained flexibility for less injury to stock and wildlife
Highly resistant to shock, breakage and abrasion
Affordable now –  excellent lifetime value
Smart and neat appearance – consistent colour and shape with no untidy clips
Made from recycled plastics, including farm plastics
The PLUS Post is designed as an in-line post and must not be used as a strainer post.
Installation:
Fast installation with a standard tractor-mounted post driver
Easy to work with – can be stapled, nailed, screwed, drilled or sawed (with an appropriate blade for cutting steel)
Options:
Pre-drilled wire holes for plain wire or attaching mesh
Pre-drilled top slot for barbed wire or plain wire
Customised hole spacings and hole sizes
Other colours upon request with minimum volumes
Specifications:
Dimensions: 110mm (w) x 110mm (d) x 1800mm (l)
Colours: Black    (Light Grey coming soon)
Composition: 85% recycled plastic, 10% steel, 5% processing aids and UV stabiliser
Australian-made steel core
With the support of the Coles Nurture Fund, Plastic Forests is committed to helping Australian farmers get back to business with our innovative PLUS Post. As a rural business, we share with farmers a love of the land and a desire to take care of our natural environment for future generations. We are proud that our PLUS Post is made with farm plastics, providing a useful, sustainable 'home' for this resource, other than burning or burying it.
To find out more about the PLUS Post  please complete the form below.