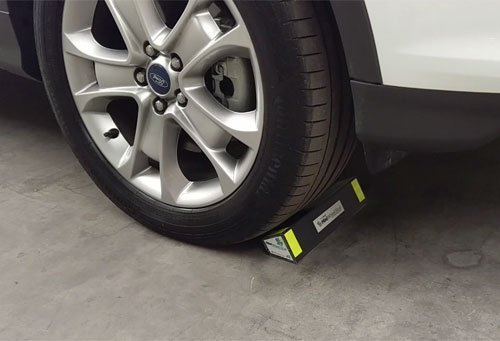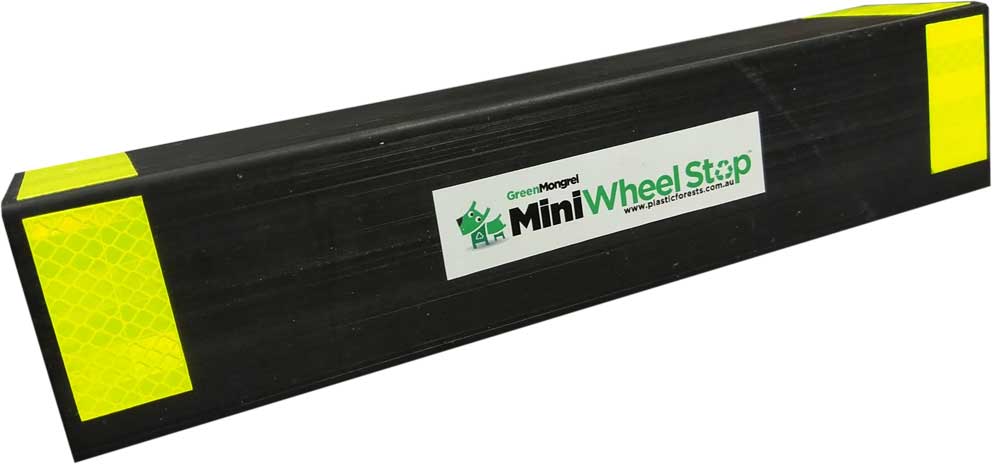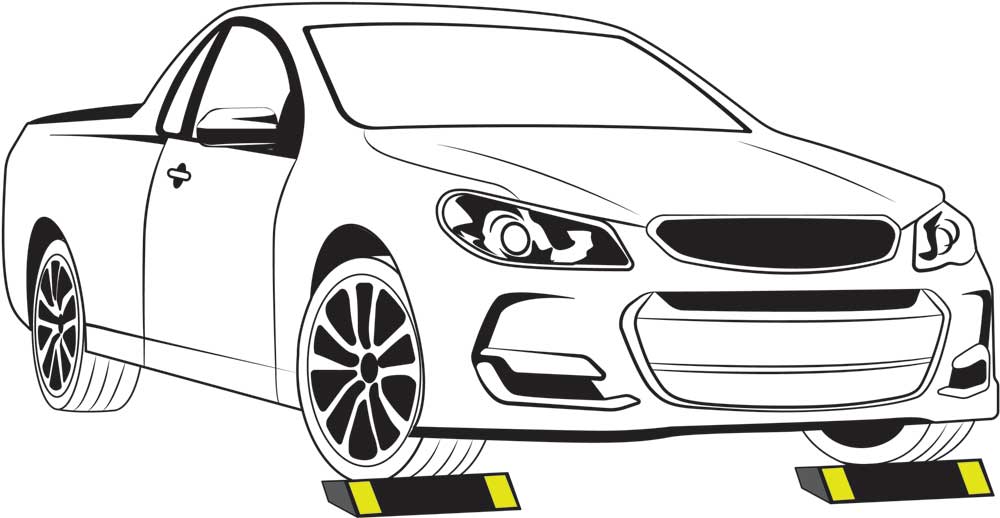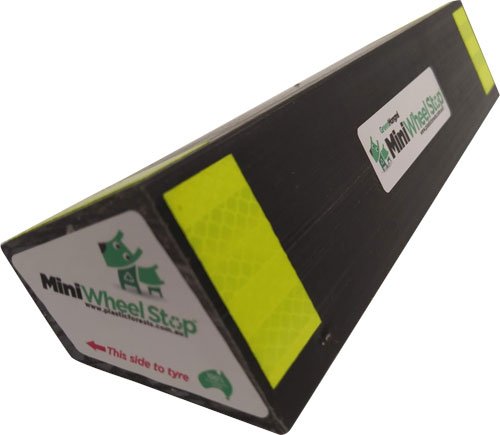 Buy a gift that lasts and is seen every day your customers drive into their garage!
A GreenMongrel™ Mini Wheel Stop helps you park perfectly in your garage, every time!
It enables easy 'same place' parking, saving time and space in your garage. Mini Wheel Stop simply sticks to the garage floor to indicate when to stop your car.  Ideal for small or crowded garages as it helps prevent damage to your car, walls and belongings. The easy way to park in the right place, with no more guessing!
Customised corporate branding on each Mini Wheel Stop provides high visibility, long term exposure.
Plus, you'll be part of the solution to the global plastic problem by rescuing 155 plastic bags from Australian landfill for each Mini Wheel Stop gift purchased (at 5g per plastic bag).
GreenMongrel™ Mini Wheel Stops are:
Made in Australia from ultra-tough, 100% recycled LDPE plastic that will not rot, chip or crack.
100% recyclable at the end of its life.
Easy 'peel & stick' installation with the adhesive strips included. No tools required!
High visibility with Prismatic Honeycomb Reflective Tape – Class 1 (AS/NZS 1906.1.2007)
Made from mixed post-consumer and post-industrial plastic waste rather than virgin material, so may have surface variations that do not affect its performance.
Two Mini Wheel Stops recommended per car. One Mini Wheel Stop may be used for small cars or confident drivers.
Dimensions: L300mm x W85 mm x H55mm (approx.)
Weight: 750g (approx.)

Please complete the form below if you are interested in using GreenMongrel™ Mini Wheel Stops as an Eco-Corporate-Branded gift.
(*required)